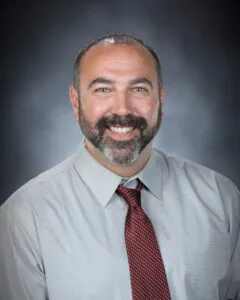 I am a lifelong Cortland resident, Homer High School Graduate and received a Bachelor of Science degree in Natural Resources from the University of Vermont. I have been around the real estate business all of my life, became licensed in 2001 and have been actively helping buyers and sellers ever since. I am:
DETERMINED – To provide you with quality real estate service!
MOTIVATED – To go the extra mile assuring that whether you are selling or buying, your real estate experience will be a pleasant one
ENERGETIC – Ready to spend whatever time and energy needed to accomplish the results you'd expect
I truly look forward to the opportunity of meeting your real estate needs. Please feel free to call me anytime, 607.283.6200!

Our Hage Agent was eager to list our house at the right price, then gave us detailed instructions (and even did some furniture moving herself) to make it look its best. The result was a very quick sale (three offers within 24 hours) at a price above our asking price. Our Hage Agent was in regular contact throughout the process of listing, selling, and closing. We recommend Hage Real Estate without reservation. If you are looking for a professional Real Estate company, Hage Real Estate is the office to call. Our Hage Agent was very patient with me and did everything he could to make this process easy and stress free. I would use Hage Real Estate for any home buying/selling in the future. I highly recommend Hage Real Estate.

Anonymous
The best realtor!! He works extremely hard for his clients and is super responsive and knowledgeable. We have used his services twice (bought our first home, sold that home and bought our second) and each time has been the same. I hope we never move again but if we do we will ALWAYS use Jason!!!

Bought and sold a Single Family home in 2021 in Lansing, NY.
Jason Hage was terrific from start to finish. Here is what we emailed him right after the closing: "Jason--It's been a great journey. Judy and I can't thank you enough for all you did for us—from your first visit and guidebook last summer (we knew immediately we wanted your help) to getting the place on the market much sooner than we imagined this summer (which saved us a bundle by avoiding unnecessary improvements) to clear advice and quick responses to all our questions throughout the process. And supplying the nudge at the end that helped move things toward closing so we could make our plane tickets to visit our son and family in CA. Plus just being a super-nice, upbeat guy to work with. It was always a lift to our spirits to talk with you. God bless all the good work you do for so many people. If anyone asks us for a recommendation of a realtor, we couldn't possibly think of anyone we'd recommend as highly. May God hold you and your family in the palm of His hand. Gratefully, Tom and Judy Lickona

Sold a home in 2021 in NY 13045.
Jason Hage did a magnificent job in marketing my family's 9-unit apartment building! He saw promise in the building's location, available parking and garages. He found the right buyer and we got a good deal thanks to Jason! Sincerely, David Natale

David G Natale
We picked the worst time to buy a house. The housing market was up. We had looked at many land parcels and properties. It was a lengthy process and we took a lot of Jason's hours. He never complained and was obviously not after a quick sale but really cared about our happiness. He was very honest with assessments of the properties we looked at. Finally after almost a year of searching we found a house. Jason helped us negotiate using market analysis and we landed the deal. Jason is very personable and by far the best agent I have ever worked with. In the past I have worked with larger firms and smaller ones, Jason beats them all hands down.

Darryl Widrick
Jason motivated us to prep the 124-year-old family home for listing in just 5 days. His experience and advice on just how much effort (and money) to invest in making the house ready to show was invaluable, especially since 4 out of 5 of us children live at least 60 minutes away. Jason kept us informed of buyers' feedback and advised us when it was time to adjust the asking price. These are all the things you'd expect from a good agent. But Jason also understood the emotional signifigance of this sale for us, and his compassion was as just as important as his financial expertise. We accepted an offer within 5 weeks, and closed 8 weeks after that. I would recommend him to my friends and family without hesitation.

Sold a home in 2019 in NY 13027.
We relocated to the Homer/Cortland area with little knowledge of the communities and Jason was the perfect real estate agent for us. Jason could not have been more helpful with detailing the various neighborhoods, school district and communities in the Homer/Cortland area. His local knowledge was incredibly helpful and his love and respect for his community showed. When it came time to look at houses he emphasized seeing as many as we could and did not hesitate to schedule and show us houses any time of the day and any day of the week. He was always accommodating to my wife and our families schedule. When it came time to make an offer he expertly guided us through the process from offer to closing he was there to provide advice, guidance and the dos and don't around closing time. We landed a beautiful home with his help and are very grateful we landed on Jason for our real estate needs.

Michael Rulffes
Jason was extremely helpful in my home search. I had a ton of homes that I wanted to see throughout our process and he was always willing to bring me to each. He was also very honest and helpful when viewing each property. He had my best interest in mind! He negotiated for me and saw me through to the end. Thank you for all you did! Loving my new home here in Cortland!

Jocelyn Lathers
Jason Hage was wonderful to work with. Not only did he help me to rent my home but also to sell it. Jason always kept me well informed and educated about the process even with me living out of state. He is very punctual, informative and overall made my experience seamless.

Kate M Goldwyn
Amazing experience, he was thorough and attentive. He was there to answer questions and deal with anything that came up from start to finish. When it came to negotiating he knew exactly how far we could go and how to respond to offers.

Bought a Single Family home in 2019 in Homer, NY.