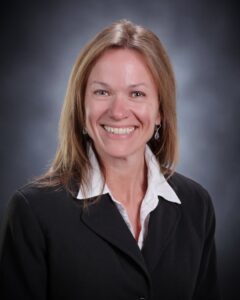 I am a lifelong resident of the Cortland community and have raised two wonderful children here. I have an Associates Degree in business and worked at Cornell University for 15 years.
My career as a Realtor has been extremely rewarding. I am passionate and dedicated about providing high quality service and results to all my clients. I am proud to say that I am one of the top producers in Cortland County and surrounding areas and the 2016 Cortland County Board of Realtors Presidents Award recipient.
I look forward to satisfying all of your real estate needs. Please feel free to call me anytime at 607.423.0888.

Marie was an amazing agent she found exactly what we were looking for in a house and perfect location! She always responded back right away and went above and beyond for us! I highly recommend her!

Shelby Paul
Rose Marie is a very thoughtful and conscientious realtor, who kept our best interests and desires for a property front and center throughout the process (we've bought two homes with her help in 2019 and again in 2021). I would highly recommend her as a kind and knowledgeable realtor to any of my friends and family, someone I know I can trust. She also stays in close contact with you and will respond very, very promptly to any messages or inquiries.

Bought a Single Family home in 2021 in Cortland, NY.
Marie is very pro active and gets the job done. She will always have your back and best interest in negotiations, and will help you find what you're looking for. 10/10 recommend

Bought a Single Family home in 2021 in Homer, NY.
My wife and I have used Marie for multiple home purchases and sales for personal and our business. She is quick to get us information and makes her schedule work with ours. Highly recommend.

Bought and sold a Single Family home in 2021 in Groton, NY.
One of the best realtors I've ever worked with. She takes care of her clients, gives good information, and makes sure things go smoothly. If you are selling your house in Cortland, this is your realtor.

Jeremy Medders
Marie is a highly skilled realtor. She knows the area and she knows the real estate business but, probably the most impressive and desirable of her many qualities is her talent for listening. She truly hears what her clients want and need. She then acts accordingly. Whether you regularly buy and sell homes every few years or haven't purchased a new one in 54 years, as was our case, Marie is the realtor you want to help you sell and to help you buy your new home.

Bought a Townhouse home in 2021 in Cortland, NY.
I and my husband been looking for a home, for about a couple of years. We had dealt with Rose Marie, and omg, she was very professional, nice, patient and understanding when it came to us constantly looking. Recently, we had found our new forever home, my family meaning my children and husband included I loved our new home. We are forever thankful for Rose, she's one of the best, she's has a go getter attitude and that's what we loved the most about Rose. Thank you again, Rose, ????. I hope you continue to prosper and succeed.

Kelicia V Barlow
I couldn't be more willing to recommend Marie. She is everything you want your agent to be - a good listener, always helpful, quick to respond, and truly interested in helping you find what is right for you. We have a wonderful new home thanks to her kind assistance and thorough knowledge. Thanks Marie!!

Bought a Single Family home in 2021 in Cortland, NY.
Great agent. She does her very best to represent you. Definitely knows her stuff and is a great communicator. Hard working and an excellent negotiator. Having her represent my interests was the right decision

Bought a Single Family home in 2020 in Cortland, NY.
Marie is great to work with. First time home buyer and I know absolutely nothing. Marie walked me through what I needed to know, and even got me a lower price on my property. I never felt nervous because I had absolute trust in her work and knowledge of her field. Always gave me a heads up and took care of business. She looked out for me and I definitely recommend.

Bought a Single Family home in 2019 in Homer, NY.