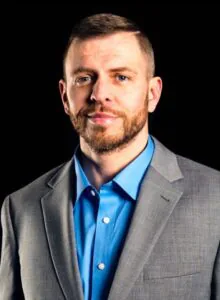 I am very proud of Cortland and what it has to offer; that's why I made the decision to live here after receiving a degree in education from SUNY Cortland. I chose a career in real estate because of my love for my community, and because, above all, I am a people person. I am very energetic and love to help.
Let me channel my energy to help you with your real estate needs. Whether you are buying or selling, you will find me dedicated and available to help you every step of the way. Feel free to call me anytime, 607.745.8748.

If your looking for a professional real estate agent john is the guy to call. He was very patient with me and did everything he could to make this process easy and stress free. I would use john for any home buying purchase again in the future. I highly recommend him to any of you.

Bought a Multi Family home in 2022 in Cortland, NY.
Very helpful and personable. John knows what he's talking about and helped me every step of the way during the purchase process. He answered any questions I had prior to and during the process, as well as making sure everything was going smoothly right up to the day I moved in.

Bought a Mobile / Manufactured home in 2022 in Cortland, NY.
John was extremely helpful and responsive to my home purchasing needs. I told him what I was looking for, what was important for me in a home and he went about showing me the houses with exactly what I was looking for. He was available from the moment he showed me the first house until after the closing. John answered all my questions and when he didn't know the answer, would find out and get back to me quickly. His personality helped me feel like I was looking at houses with a friend. He continued working with me after the closing and helped me connect with local services that made my move in to my new house pleasant and easy. If I had to do it all over again, I would make sure to seek John out. If you need a knowledgeable and helpful realtor, reach out to John. You will be happy you did. Thank you, John.

Rainey Lopez
John helped me and my girlfriend out tremendously. We were first time home buyers and there were tons of new information that we just didn't understand yet that john always took time out of his day to answer. We have a terrible schedule and he always came in on Sundays to show us houses we were interested in. He knew exactly what we were looking for and got us just that! if anyone is looking for an honest retail agent John is who I would recommend to everyone, and in the future if we move he will be the first person I reach out to!

Devon Tuttle
John is a wonderful agent. Very knowledgeable and always available to answer questions. He was very supportive through every step of the process and explained things thoroughly. He's extremely easy to talk to, understanding, accommodating and timely. I would definitely recommend John to anyone for their real estate needs!

Bought a home in 2021 in Cortland, NY.
John was so helpful and friendly throughout the entire experience. He was made himself available to meet whenever we needed him and he always answered our questions within a short period of time. He was easy to talk to and he always explained everything thoroughly so I understood what was going on and what I needed to do for every step throughout the house buying process. I would highly recommend him to anyone looking for a friendly, reliable, and knowledgeable real estate agent to help them find a home.

Bought a Multi Family home in 2021 in Cortland, NY.
John was very helpfully and was right on top of all the important steps needed in buying a home. He was kind a very knowledgeable of most things. Very responsive and always responding to my messages so overall great services.

Parker Thomas
John was an amazing agent. I appreciated the fact he listened to everything we said and we did not feel rushed at all. He was very knowledgeable about homes, and we knew we were in good hands. We highly recommend John for your home buying and/or selling process.

Sold a Single Family home in 2022 in Cortland, NY.
It wasn't easy to find a place that had everything we wanted especially in the crazy market we were buying in but jhon somehow figured out a way to get us what we were looking for he went above and beyond and for that I'm grateful we had him to guide us

Chadi Shall
John was excellent and invaluable in our search for a home. As first time home buyers we had plenty of questions, and John was patient, ready and more than willing to answer all of them. Whenever we wanted to view a different house John made time for us. I would absolutely recommend John to anyone looking to buy or sell a home.

Matt Bainbridge