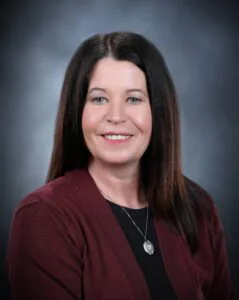 I'm here to help you with all of your real estate needs. From the first step to the last, I will provide you with enthusiastic, reliable, non-pressured service, helping you every step of the way.
Don't hesitate to call me anytime at 607.283.6324!

Jaimie is extremely knowledgeable about the housing market and especially in our area! We had so much fun looking at houses with her and she really took the time to get to know us and our interests. She makes sure she is available when you need her so I knew I could ask her a question whenever I needed to and she would answer quite fast and if things needed to be done quickly, she was on it! Thanks for making us laugh and have fun in the house buying process even though it is such a tough market right now, Jaimie!!

Sabeth Kinney
Awesome realtor ! Excellent communication . Loved working with Jaimie ! Jaimie worked with us to find the right house . Jaimie was always available to answer our questions and worked to make our purchase as seamless as possible !

Bought a Single Family home in 2019 in Ithaca, NY.
Jaimie was truly amazing! She understood what we were looking for and found us the perfect home. We had some struggles during our search but she was always right there to talk us through EVERYTHING. We really would not be in our dream home if it wasn't for Jaimie. I can't recommend her enough!

Bought a Single Family home in 2019 in Cortland, NY.
Jaimie made our home buying experience amazing! We are first time home buyers so a lot was confusing and she made everything so much easier! Now we are in our perfect home!

Bought a Single Family home in 2019 in Groton, NY.
Jaimie was a joy to work with!! She worked tirelessly to sell our house and kept us informed every step of the process. Jaimie was available at any time for a phone call, text, or email.

Sold a Single Family home in 2018 in Cortland, NY.
Jaimie sold our house much more quickly than it was ever expected and got a price that was very close to our asking price. She is very responsive to texts and phone calls for showing and questions. Jaimie is professional and knowledgeable, she was so pleasant to work with, and made the process a pleasure. I would highly recommend her, and certainly hire her for any our future needs.

Greg Gallow
Jaimie was phenomenal! One of the places that we had looked at ended up being a bit of a shady deal. Jaimie was in my corner and my support through it all. She is knowledgeable of the real estate business and thorough with everything. She responded anytime that I had questions, no matter how early or how late. She was on my side 100%. The shady deal? It fell through, but it was all for the best, I found another place and it worked out!! I would definitely recommend Jaimie and work with her again.

Bought a Single Family home in 2018 in Cortland, NY.
Jaimie is the best! She is very knowledgeable and helped us to find our perfect home! She was there every step of the way answering all of our questions. Thank you Jaimie!

Bought a Single Family home in 2018 in Mc Graw, NY.
Jaimie was great overall... very responsive, patient and went above and beyond for things that needed to be accomplished since I lived out of town. She identified contractors for work that needed to be done, did everything electronically and even cleaned the house a little since it had been vacant.

Jessica Best
Jaimie let us know throughout the process the progress of the sale. She made sure we knew what we needed to do and by when. She was available anytime we had questions. I would recommend Jaimie to my friends and family and would employ her services again.

Sold a home in 2018 in NY 13077.